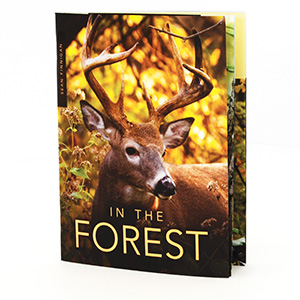 TigerPress is the largest manufacturer of books and booklets. If you are ready to print, we will offer you the best price for your printing of books, booklets or catalogs. We buy our paper in large volume and offer unbeatable prices for any type of book printing. TigerPress is an FSC certified green printer using soy inks, chemical-free plates and post-consumer recycled papers & stocks.
Since 1985, TigerPress has provided exceptional customer service at affordable prices. We do not only offer the best pricing for the printing of your catalogs, books or booklets; we back it with the best quality in color printing. Low cost self publishing of books is now available online.
The higher the number of books you print will result in more savings. The more publications a business manufactures at once, the lower price each piece will be. Make your book stand out in the crowd by letting TigerPress offer you the highest quality in printing. We also have an in-house mailing center that can deliver catalogs straight to the intended recipients.
Perfect bound books, saddle bind magazines, spiral bound catalogs, and many more options are available.
Call or email Jennifer, the owner, when your project is ready to print. She will beat all competitors' pricing.
413-224-2100
Three options for great service at an unbeatable price.
I do not have the exact specifications, but I can explain my project and then I would like a followup call or email.
Please Contact
I need a quick online price. Great option for budgeting!
Online Pricing